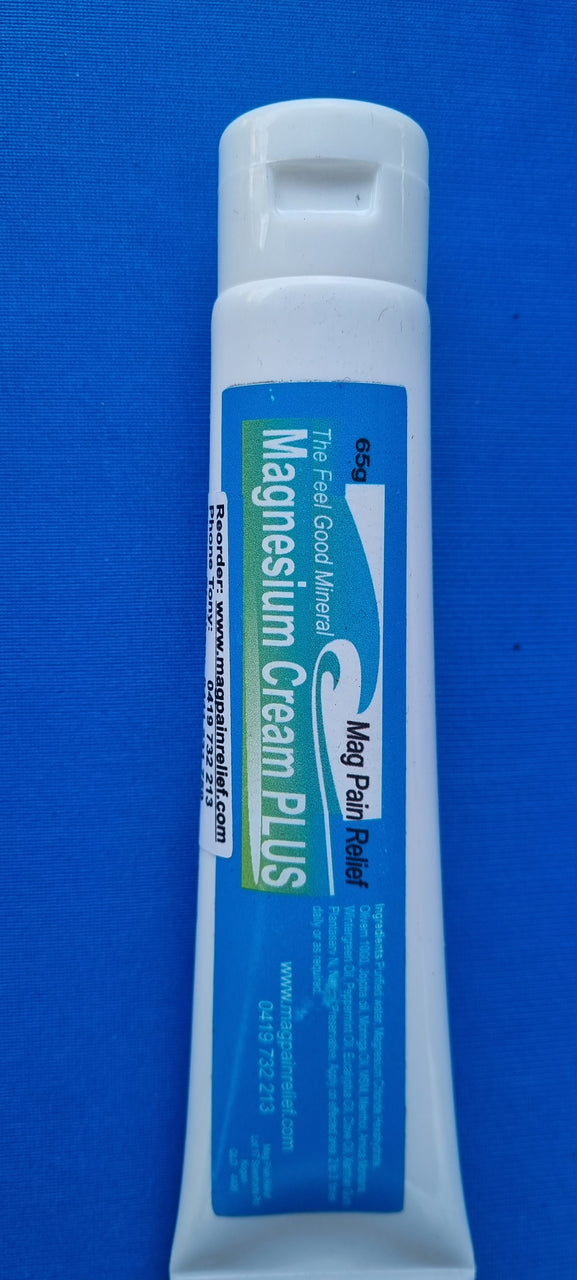 A handy travel pack of our Magnesium Cream PLUS, conveniently pack in a 65g Tube for ease of use and carriage.  
Directions for Use
Rub a small amount on the affected area every 4 to 5 Hours for the first 2 days and then as required.
Ingredients
Purified water, Magnesium Chloride Hexahydrate, Olivem 1000, Jojoba oil, Moringa Oil, MSM, Menthol, Arnica Montana, Wintergreen Oil, Peppermint Oil, Eucalyptus Oil, Clove Oil, Xanthan Gum. Plantaserv N, Natural Preservative.